Product is added to basket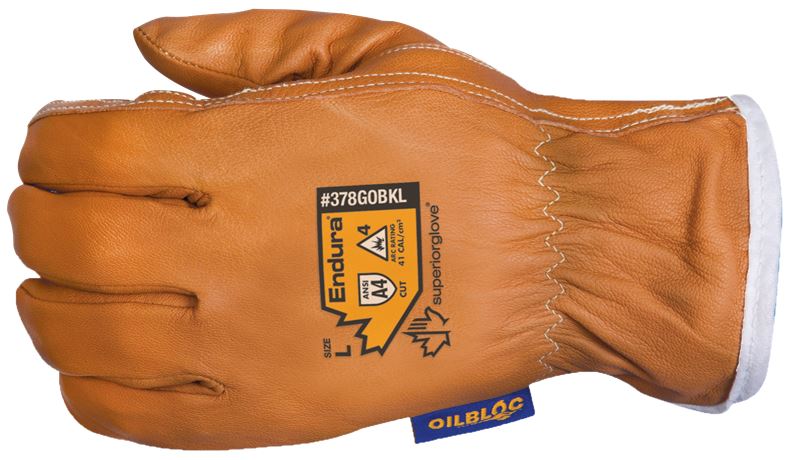 Item No.: 0-15500-1010-50
Gloves Endura® 378GOBKL are uncommonly sturdy and durable. Oilbloc™-treated goat skin provides protection against water and oil. Seamless stitching, cut protection Kevlar (ANSI level A4). Protection against light arc. ATPV 41 cal/cm2. Suitable for oil and gas, steel and metal work, pits, construction, production, maintenance, car industry etc. Bundle: 12 - Carton: 60.
Color: Brown
Classifications
Show more
Glove Endura
Technical
Goat skin, durable, seamless, cut protection, lined with Kevlar, arc light protection, excellent grip.
Material:
Skin: Goatkin Lining: Kevlar®.
Seasons:
Full year, Winter
Classifications
Classification info

EN 388:2016+A1:2018_2X22D, EN 420:2003+A1:2009, CAT 2
Downloads