Certifications and Recognitions
We are commit to quality management and environmental responsibility.
​​​​​​​Certifications show our dedication to meet international standards, enhancing customer satisfaction, and minimizing its environmental impact.
Wenaas is continuously assessed by various clients and analysts through surveys that focus on performance and work methods. The assessments cover different aspects of our business. Our goal is to ensure that our stakeholders and partners have access to reliable information when evaluating us. We aim to provide them with a solid foundation so they can make informed decisions based on objective data and feedback.

By being open to evaluations and surveys, we continuously work to contribute to create trust and transparency in our operations. We are committed to being a reliable and professional entity, and we view these assessments as an opportunity to grow and develop in line with our goals and ambitions.
HQ certification since 1997.
Quality Management System.
Overall description of the certificate:
An internationally standard that specifies requirements for a quality management system (QMS).

The ISO 9001:2008 standard requires that an organization addresses five areas to achieve continual improvement. These areas are; 1) Quality management system, 2) Management responsibility, Resource management, 4) Product realization, 5) Measurement, analysis and improvement.

The primary focus within the standard is to meet customer requirements and strive to exceed customers expectations. Promotes the idea of continual improvement.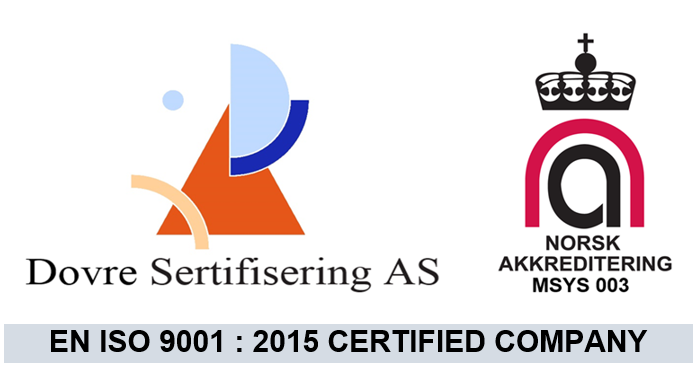 HQ certification since 2017.
Environmental Management System.
Overall description of the certificate:
An internationally standard that sets out the requirements for an effective environmental management system (EMS).

The ISO 14001:2015 standard requirements are 1) Scope of the environmental management system, 2) Environmental policy, 3) Evaluation of environmental risks and opportunities, 4) Evaluation of environmental aspects, 5) Environmental objectives and plans for achieving them, 6) Operational control procedures.

The standard helps companies to improve their environmental performance through more efficient use of resources and reduction of waste, gaining a competitive advantage and the trust of stakeholders.

​​​​​​​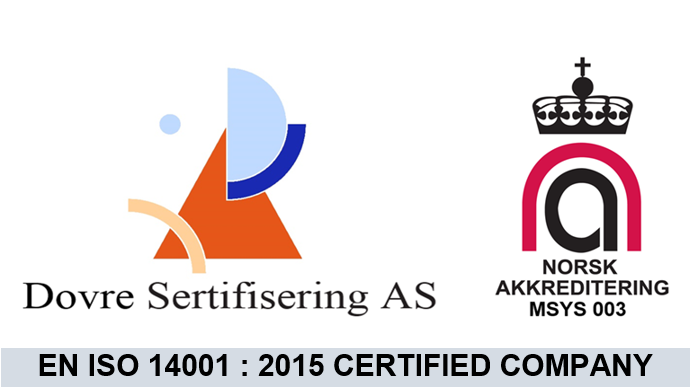 Trygg E-handel Norway /E-commerce Europe Trustmark
Member since 2020 for our Norwegian online store.
Overall description of the certification
E-commerce Europe Trustmark The industry organization Ecommerce Europe, where Virke Digitalhandel represents Norway, has developed the common European approval scheme Ecommerce Europe Trustmark. The Trustmark logo can only be used in Norway by businesses approved by Trygg e-Handel. Trustmark documents that the foreign online store meets the same strict consumer requirements as apply in Norway.


Trygg e-Handel is an approval scheme for online shops.

The online stores must fulfill the 12 requirements in the scheme and comply with them on an ongoing basis. A secretariat follows this and can revoke the approval for those who do not follow through.

​​​

The creditworthiness of the approved companies is checked every single day, and anonymous test purchases are made to ensure that consumers' rights are respected.

Trygg e-Handel also has a system for handling customer complaints.

​​​​​​​

All those approved as Trygg e-Handel online stores must have the Trygg e-Handel logo visible on their website.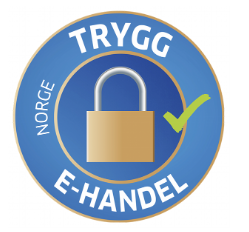 Network Membership​​​​​​​
Registered supplier since 1995.
Achilles Network offers simplified prequalification of the supply chain in all industries for suppliers of all sizes.
Achilles is working from offices all over the globe, serving a network of over 550 buyers and 100,000 suppliers in all kinds of industries. They are dedicated to raising standards and doing business in ways that benefit everyone. Achilles Network is collaborate with buyers and suppliers to develop supply chain practices and protocols that provide opportunities for everyone involved. They work in partnership with customers to improve business performance and sustainability by raising standards across their business and supply chain.
When Achilles started in 1990 they operated in the gas and oil industry. Control was something buyers needed more of and therefore a community model was design. This community model has grown to today´s global network.
Industry: Automotive, Chemicals, Construction, Consumer goods, Industrial production, Mining and cement, Oil and gas, Pharmaceuticals, Public sector, Retail, Facility management, Telecommunications, Transport and Utilities.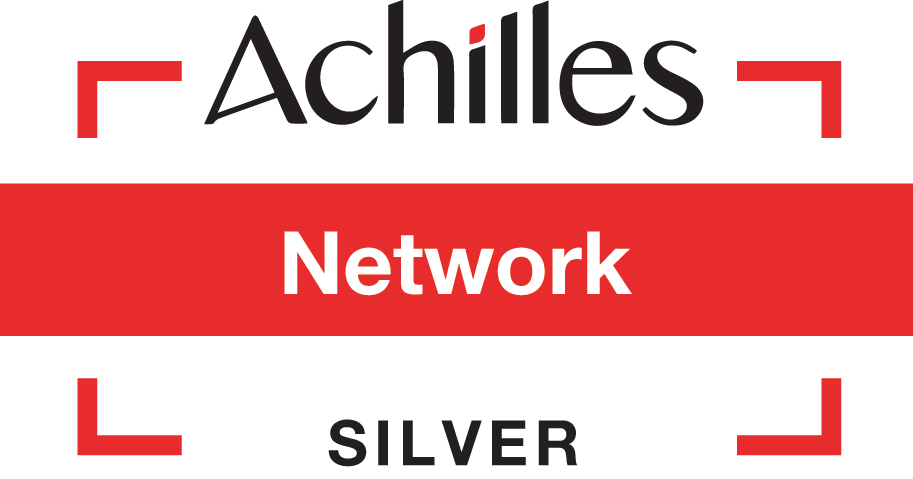 Global Energy (earlier Oil & Gas) - Silver
Registered supplier since 1995.
Achilles Global Energy is about facilitating growth in renewable energy by ensuring quality in the supply chains.
The Global Energy network, formerly Achilles Oil and Gas, Achilles JQS and Achilles FPAL, connects thousands of pre-qualified global suppliers in one platform. The joint qualification system meets with international Global Energy standards NORSOK S006 and IOGP 423 through renewable energy commodity codes and environmental, social, and corporate governance standards (ESG), while also aiding the energy transition to a clean green future.
The Global Energy network is used for companies in wind, solar, wave, hydro and other types of renewable energy both onshore and offshore.
Industry: Global Energy.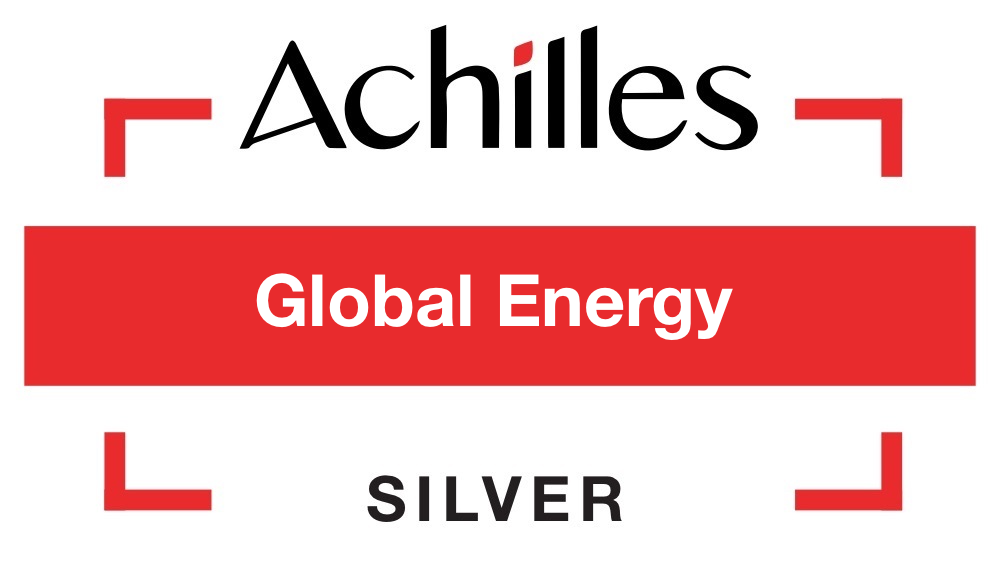 TransQ Nordics - Silver
Registered supplier since 2022.
Easier mobility for people, goods, and services is crucial for economic growth. The financial foundation for infrastructure investments requires long-term and sustainable decision-making. This network covers every country in Northern Europe and includes national firms operating in the Nordic countries.

Industry: Transport.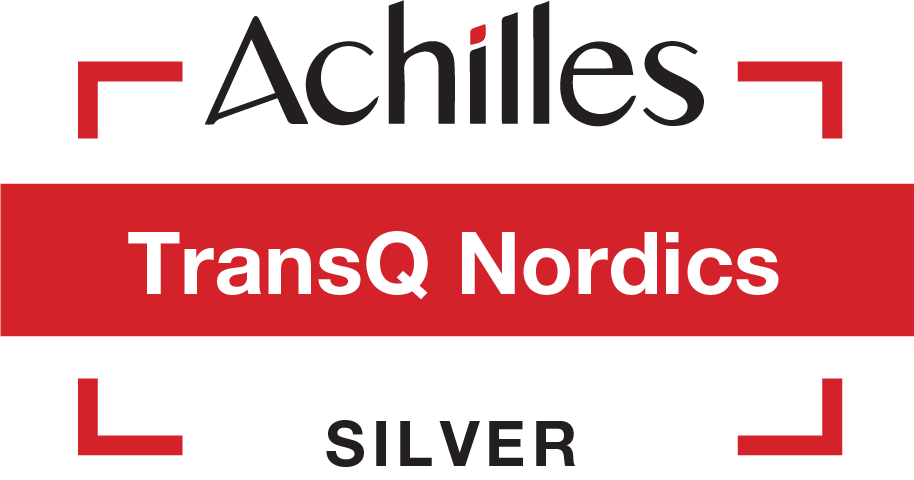 Utilities Nordics and Central Europe (UNCE) - Silver Pluss
Registered supplier since 2022.
The global supply market is developing rapidly and is subject to ever stricter regulation and new technology. The network, which combines qualification systems from Connexio and Sellihca, is in continuous development and provides members with the information they need to conduct business with less risk, in less time, while meeting EU regulations.​​​​​​​

Industry: The supply sector.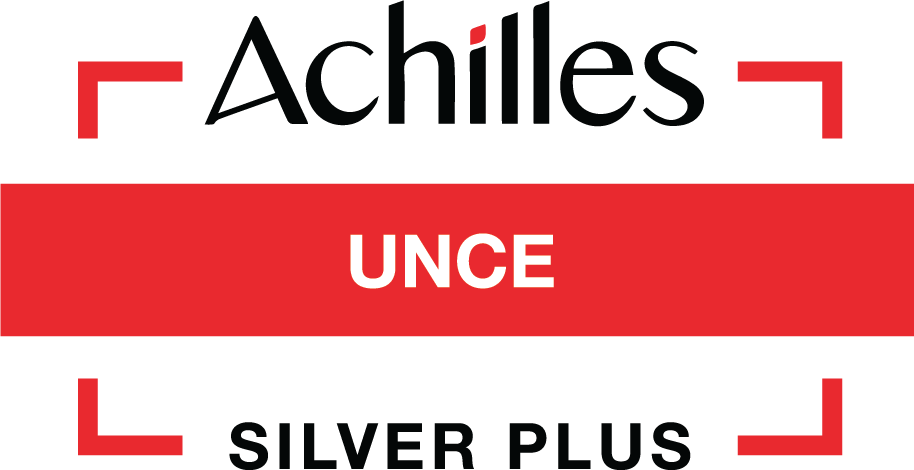 StartBANK (a part of Achilles)
​​​​​​​Registered supplier since 2006.
This network was launched in 2005 in collaboration with Byggenæringens Landsforening (BNL), and was developed to meet the increasingly demanding legislation and risk management needs of contractor customers and Facility Management customers throughout Norway.

Industry: Facility Management and contractor customers.

​​​​​​​Registered supplier since 2020.
Magnet JQS is a joint qualification system – a digital portal used by operators and contractors in the oil and energy industry to source, assess, screen, qualify and monitor suppliers in accordance with their respective qualification and procurement requirements. In 2018 Magnet JQS was launched (as EOIM JQS) and manages supplier information and risk management in the supply chain.

Magnet JQS set strict requirements for qualification on the platform and enables efficient purchasing in accordance with EU´s public procurement regulations. The platform system is based on data-sharing across the industry and increases the visibility of our products and services for existing and new customers.

The operators on the Norwegian continental shelf and other organizations use Magnet JQS for supplier searches, to support their qualification processes, in addition to keeping track of their approved suppliers. Magnet JQS is Equinor's preferred qualification system and uses the portal to search for and qualify suppliers according to their procurement requirements.

Industry: Offshore.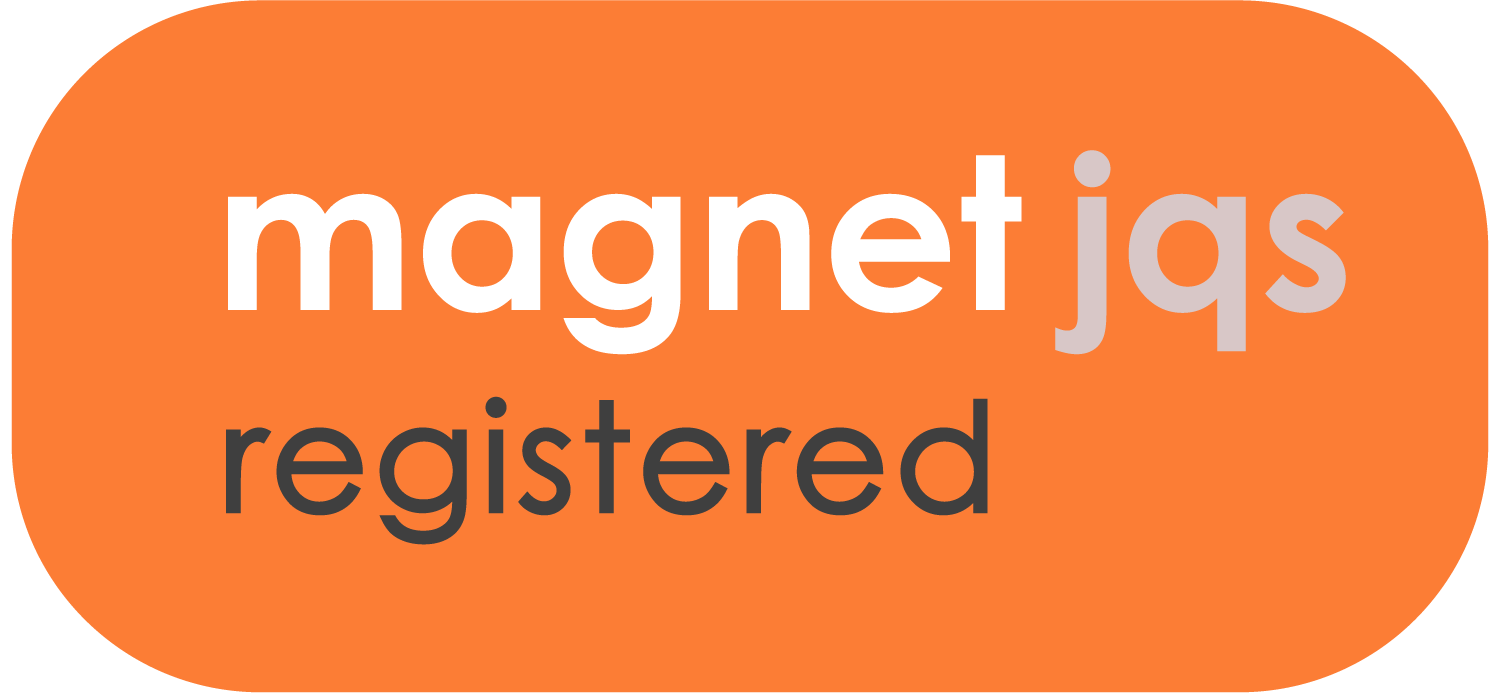 The International Marine Purchasing Association (IMPA)
​​​​​​​Registered supplier since 2023.
The International Marine Purchasing Association (IMPA) is a non-profit organization that has been one of the most active associations in the maritime procurement community and supply chain management industry since 1978. Now IMPA represents a strong and vibrant community of more than 1,000 maritime purchasers and supplier members who are working towards continuous improvement and development of the industry. IMPA connects people and shares industry knowledge in the maritime supply chain.
​​​​​​​
Industry: International marine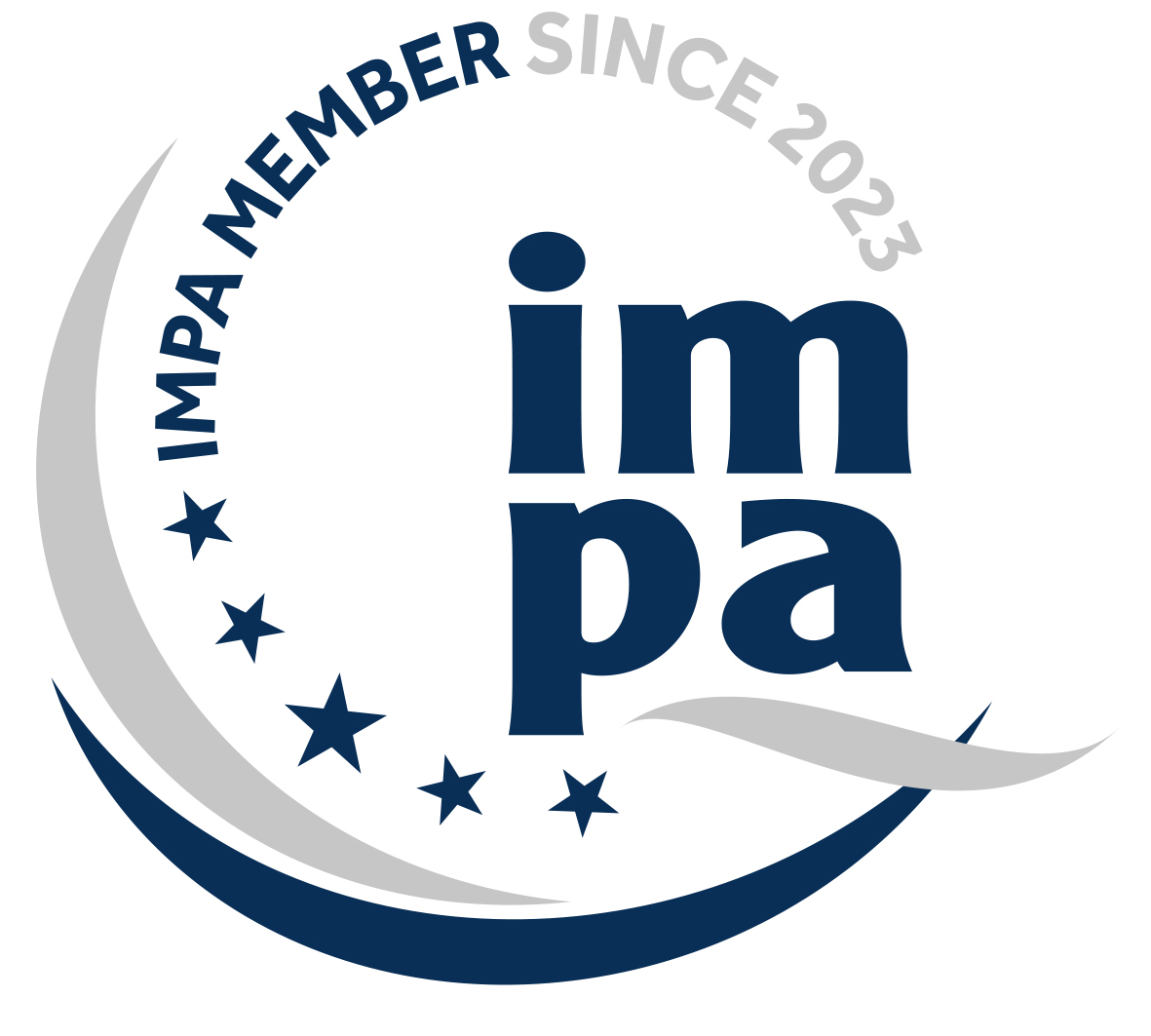 ​​​​​​​Registered as supplier since 2014.
ShipServ is revolutionising Maritime trade, enabling simplicity and sustainability through its end-to-end transaction solutions that unite buyers, suppliers, and third parties. At the forefront of the industry, ShipServ has established the largest maritime network, processing high daily transaction volumes to offer insights and advanced technologies. This empowers businesses to make informed decisions and optimise their operations. ShipServ is committed to sustainable industry growth, continuously enhancing the platform by integrating more data sources across the marine ecosystem, meeting evolving sector needs. Facilitating over $6 billion in annual global maritime trade, ShipServ remains a dedicated, progressive partner, boasting 300+ buyers and 50,000+ supplier profiles in 2023.

Industry: International maritime

Our qualified buyers make sure to utilize rational access to raw materials with available capacity to reduce the need to transport raw materials and finished products back and forth over large distances.
Memberships and Collaborations
We are member of serveral purchasing platforms and our list of good collaborations partners is long.
UN's Sustainability Development Goals (SDGs)
We are commited to work on the SDG and have five goals we have focus on to contribute to a better world.