Uniform for paramedics and emergency rooms​​​​​​​
Wenaas112 has been supplying uniforms to the ambulance service for many years. The Norwegian Directorate of Health wanted to draw on this experience when designing the uniforms for the new emergency outpatient clinic organisation.​​​​​​​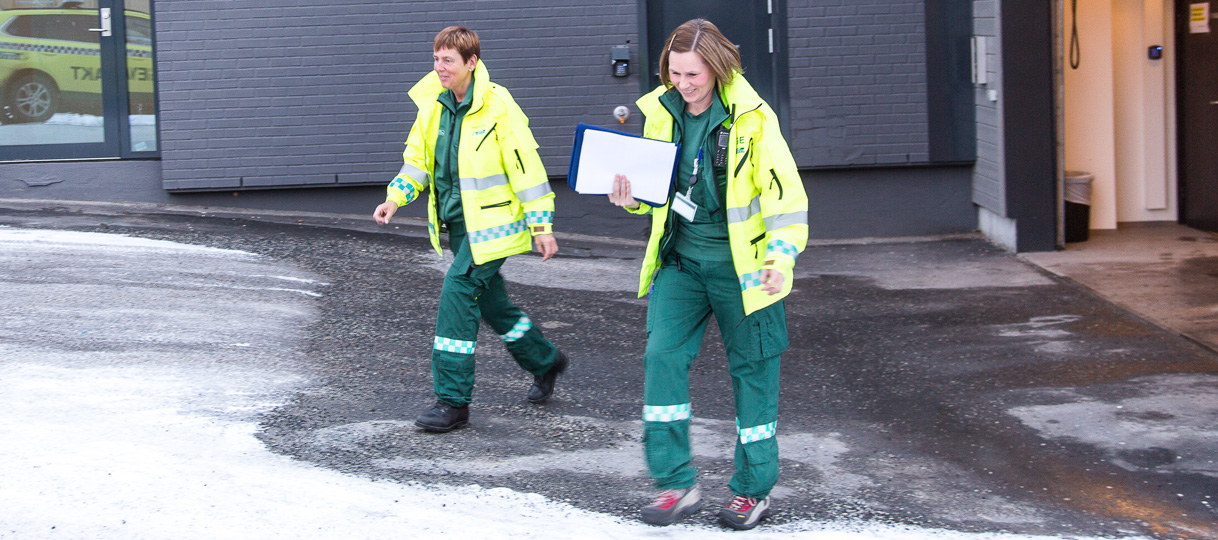 The choice finally went to Pilot Trousers, with a special pocket solution developed in partnership with the Norwegian Air Ambulance service. Full-year Gore-Tex Jacket, a sporty and elegant jacket in an advanced Gore-Tex laminate, which is perfect for crews whose working environment can change quickly and significantly: from a warm vehicle to wind-blown roads and then to indoor climate – and from physical passivity to extreme physical effort, before returning to passivity once more. Backed by an intermediate layer of clothing in the comfortable and advanced Sportwool material, the doctors and nurses are equipped to deal with whatever challenges their emergency response calls may expose them to.
Smoke diver suit PBI Max
The W112 Smoke diver suit, PBI Max, builds on Wenaas' years of experience in the development and production of clothing for smoke divers. ​​​​​​​
Station workwear
Wenaas112 station workwear (day uniforms) for the fire service are based on a brilliantly simple concept made up of three components.
Safety vest
The industrial safety service is coordinated with the other rescue services, and principles and rules for the marking of emergency personnel have been established.