Fire-fighter glove Tex Grip 2.0
Fire-fighter glove, Tex Grip 2.0 D-cuff features a cuff that perfectly matches the interior cuff in our new Smoke diver jacket, PBI Max.​​​​​​​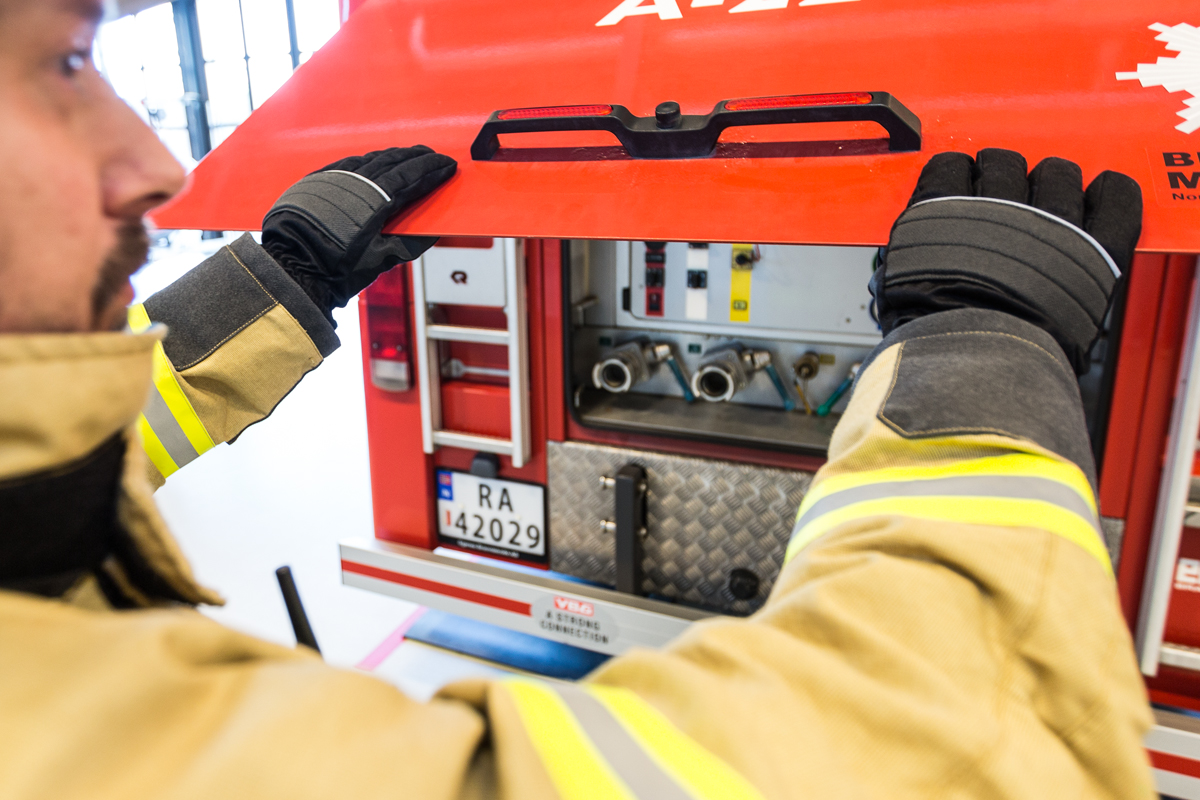 This prevents hazardous or polluted liquids running down into the glove, and protects against the associated health risks. The Fire-fighter glove, Tex Grip, can even be machine-washed at 60°C (just like ordinary clothes) without losing its special properties. This means that the gloves will keep on preventing hazardous substances from penetrating the body through the skin of the hands – even after protracted use. The outer layer of the gloves is made of Nomex, covering layers of Kevlar and mineral fibre that provide excellent protection against cuts. In addition, the palm surface features a fire-proof silicone coating that ensures a strong grip.
Ambulance service
Wenaas112 has been supplying uniforms to the ambulance service for many years. The Norwegian Directorate of Health wanted to draw on this experience when designing the uniforms for the new emergency outpatient clinic organisation.
When the heat is on
Nothing is more important to us at Wenaas than protecting people at work. The entire fire-fightingforce in Norway uses our trail-blazing PBI/Gore Airlock concept.
Pilot suit
Wenaas112 Pilot suit is made of Nomex, an extraordinarily hard-wearing material that provides both comfort and protection. This coverall solution for pilots is the preferred choice of several airlines, as well as the Norwegian Air Ambulance service.​​​​​​​