Wenaas has extensive experience and superior competence in workwear for this sector. On the basis of our own experience and input from our users, we have now developed a craftsman collection that covers multiple needs and a variety of work patterns.
Wenaas has extensive experience and superior competence in workwear for workclothes for craftsmen – involving different ergonomic solutions and material selections – resulting in improved comfort, improved durability and improved work efficiency. Our work trousers for craftsmen are tough yet comfortable, and are available in standard leg length or customised, if required.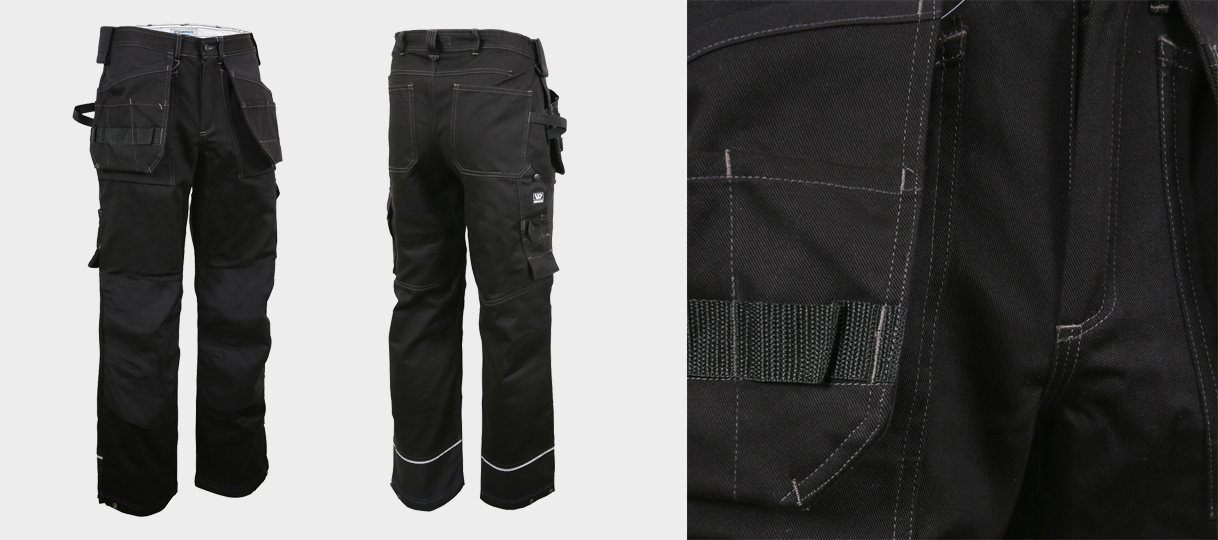 The collection is made of 100% cotton with improved durability, or in a polyester/cotton mix, both in 350 g/m2. All wearing points are reinforced with Cordura to improve the lifetime of the garment as a whole.
All sizes are available in three leg lengths
Trousers are delivered in standard lengths, with the option to extend the legs by removing the blue seam at the bottom end. If you require a shorter leg length, please state this when ordering. One size system, one item number – easy to find your size.
The trousers feature wedge-shaped reinforcement at the groin, which improves both durability and comfort. The vest features netting in the back – to provide good ventilation – and implemented in the midsection to allow width adjustment. The jackets have soft microfleece lining on the inside of the collar, and an extended back section.
EveryWear
This collection gives you the opportunity to feel comfortable throughout an entire working day, in addition to everyday chores.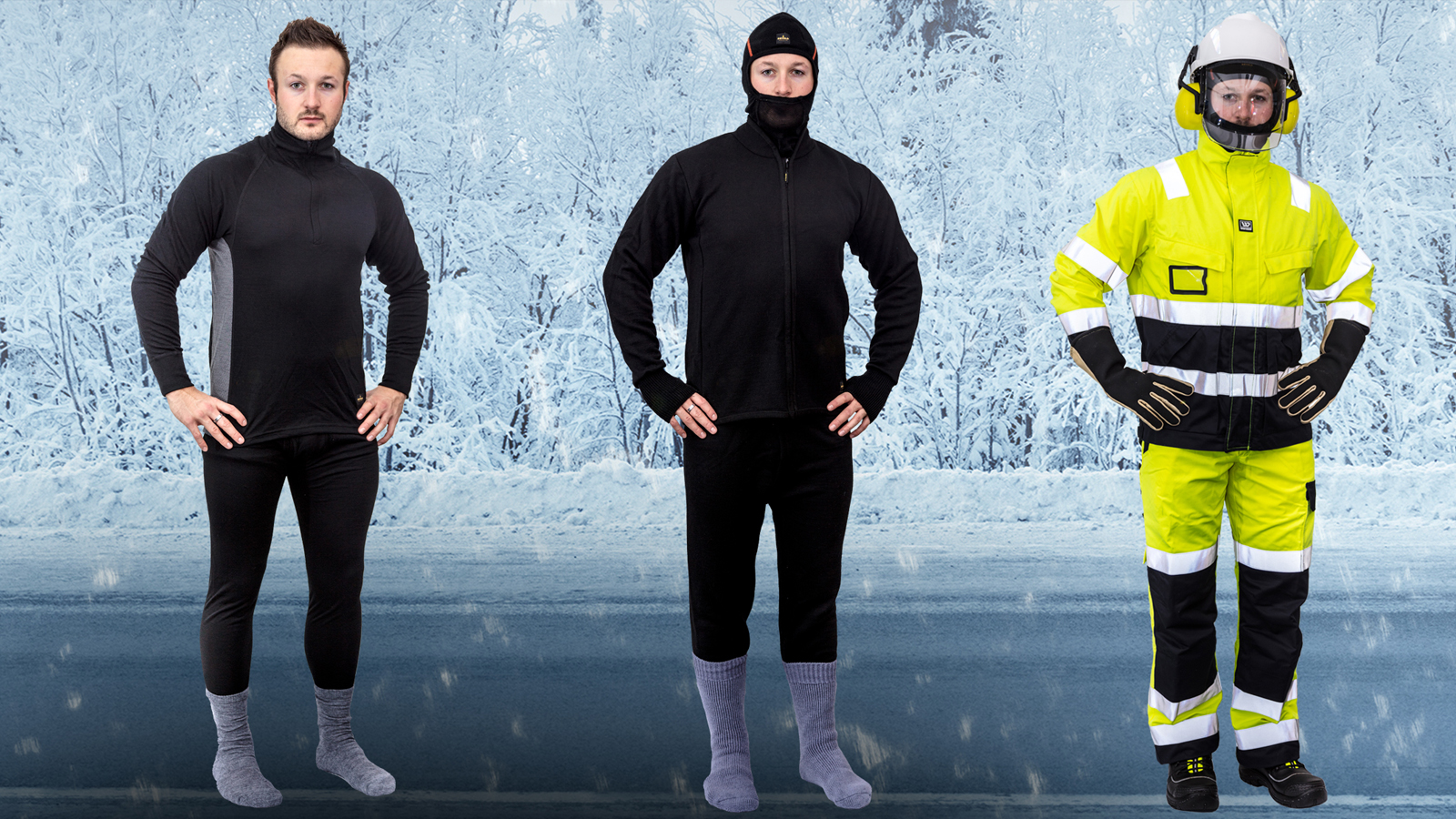 Safe and comfortable 3-layer clothing
Cold and wet climate and demanding work situations call for workwear that provides solid protection from the inner to the outer layer. Our 3-layer system makes it simple to regulate body temperature by putting on a garment or taking one off, depending on the current work situation.
Visibility clothing
The fabrics used in this collection are a quality and durable polyester / cotton and reinforced with Cordura® in areas exposed to wear.