The W112 Smoke diver suit, PBI Max, builds on Wenaas' years of experience in the development and production of clothing for smoke divers. ​​​​​​​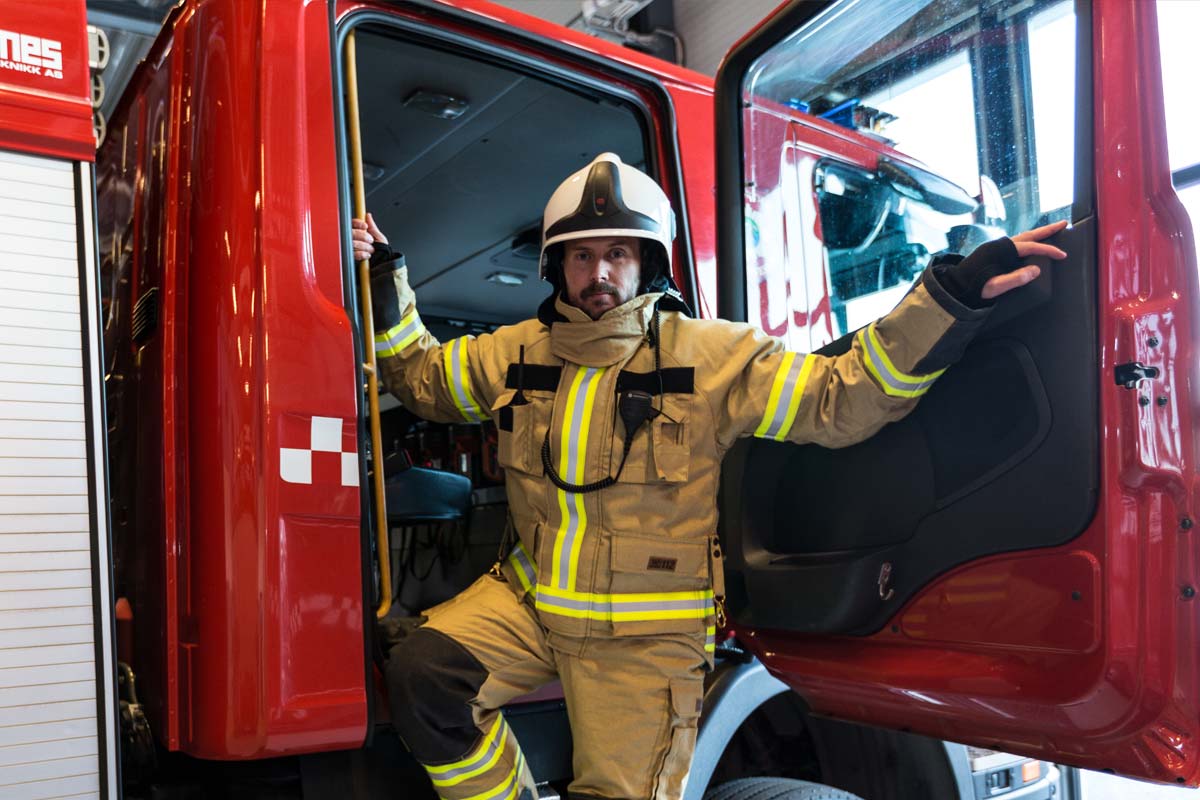 The W112 Smoke diver suit has been the best on the market – by a good margin – for many years as regards protection against heat penetration, which is the primary function of smoke diver clothing. Only the best properties in this area will provide crews with the extra protection and performance demanded in finely balanced situations.
With the W112 Smoke diver suit, PBI Max, we are launching the following improvements, developed in partnership with the Norwegian Fire Service:
Improved durability
Reinforced impregnation (withstands 20 washes)
Exchangeable external pocket panels for individual adaptation (in addition to pockets for the conventional smoke diver radio on the inside)
Exchangeable text panels for individual texts
Extra Kevlar reinforcement in hard-wearing areas
Improved fit
Exchangeable external pocket panels for individual adaptation PBI Max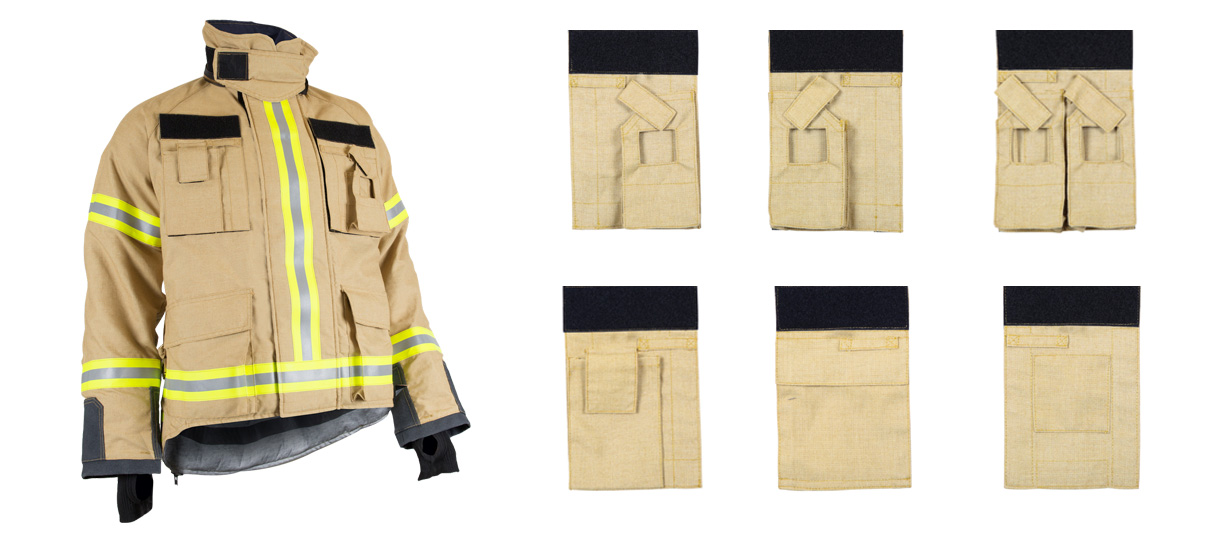 Major benefits and improvements
Wenaas has added an internal cuff to the sleeve of the Smoke diver jacket, PBI Max, which perfectly matches our new fire-fighter glove, Tex Grip 2.0. D-cuff. The new fire-fighter glove features a cuff designed to match the interior cuff on the smoke diver jacket. The intention is to prevent hazardous or polluted liquids running down into the glove – and to protect against the associated health risks. The concept of exchangeable pocket and text panels is now being transferred to other emergency response products from Wenaas – our new Uniform vest, for example, and the upgraded Rescue coveralls. With these new properties, the fire service will have the chance to develop effective routines for highlighting the chain of command and skills at an incident location.
USEFUL ADVICE ON HOW TO PROLONG THE LIFE OF PBI FIRE & RESCUE UNIFORMS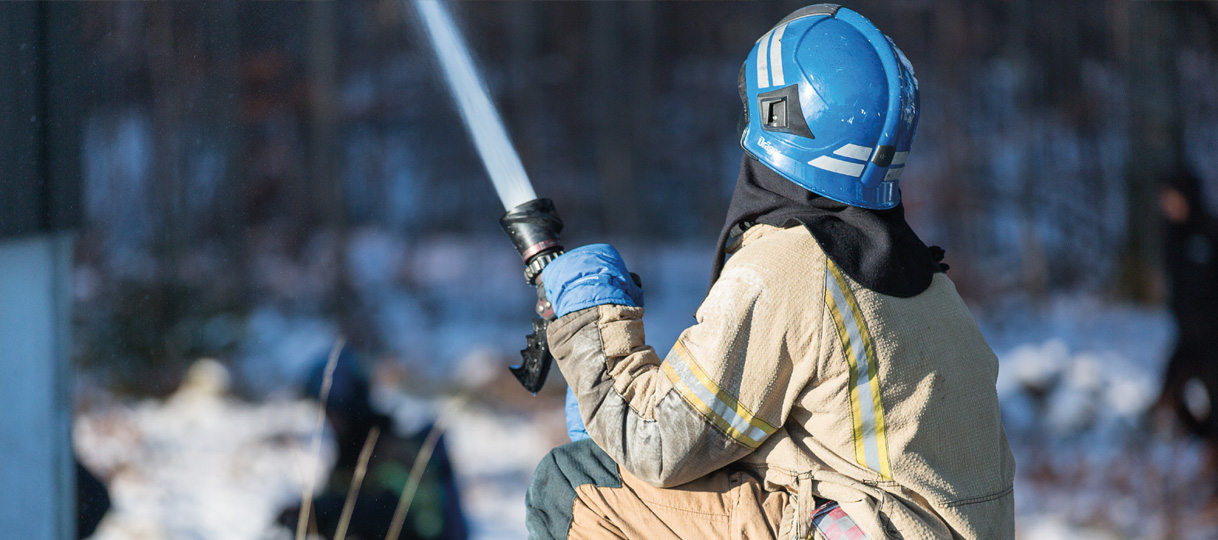 Ambulance service
Wenaas112 has been supplying uniforms to the ambulance service for many years. The Norwegian Directorate of Health wanted to draw on this experience when designing the uniforms for the new emergency outpatient clinic organisation.
When the heat is on
Nothing is more important to us at Wenaas than protecting people at work. The entire fire-fightingforce in Norway uses our trail-blazing PBI/Gore Airlock concept.
Pilot suit
Wenaas112 Pilot suit is made of Nomex, an extraordinarily hard-wearing material that provides both comfort and protection. This coverall solution for pilots is the preferred choice of several airlines, as well as the Norwegian Air Ambulance service.​​​​​​​