Nothing is more important to us at Wenaas than protecting people at work.
That is why we are both delighted and proud to state that, for example, the entire fire-fighting
force in Norway uses our trail-blazing PBI/Gore Airlock concept. We supply everything a fire-fighter needs in the way of clothing – to ensure that he/she can enjoy a safe and comfortable working day. Our specially designed workwear provides peerless protection against heat penetration and is naturally made of flame-retardant material. In addition, we supply practical and comfortable clothing for the time fire-fighters spend at work when they are not fighting fires.


Wenaas supplies:
Contact us for information about clothing for fire-fighters and rescue personnel >
Wenaas is about to launch its new fire kit: W112 PBI Max Parallon. The new kit has the same exterior details as our renowned PBI Max Airlock. The difference is in the new liner: Parallon.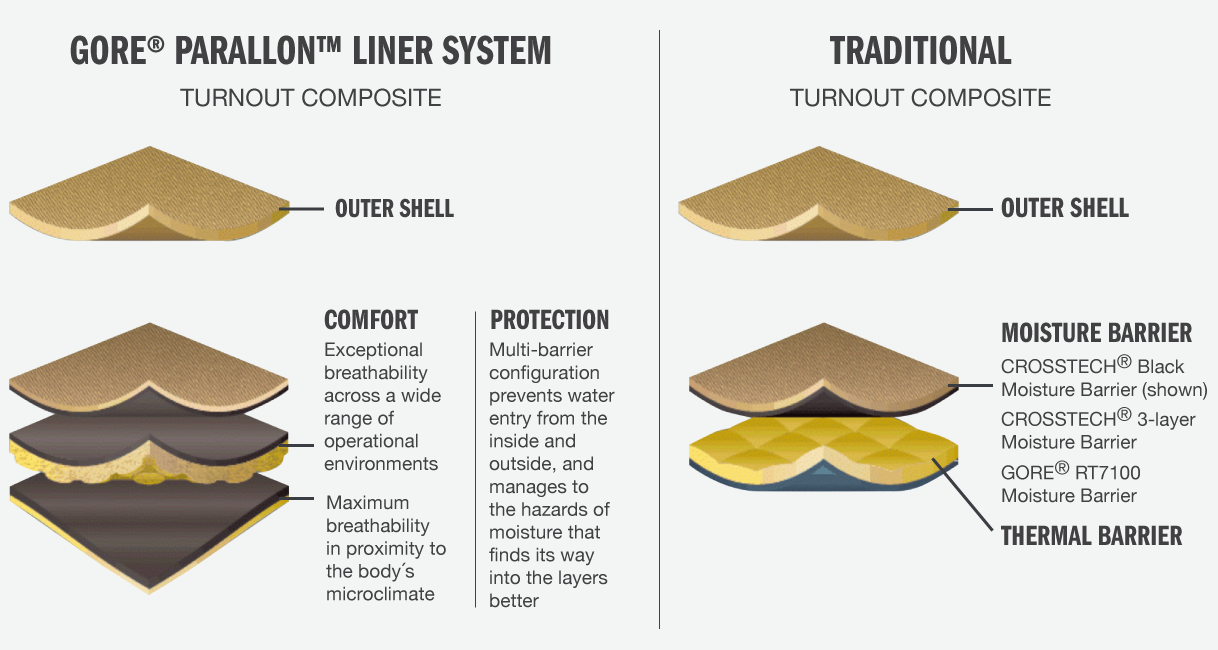 Parallon is Gore's new fire kit liner. This revolutionary new product offers increased safety and improved comfort. Parallon consists of five layers and two membranes with different functions. The outer of the two is a Crosstech membrane which sits closest to the outer PBI shell, forming a barrier against moisture as well as blood-borne infection and chemicals.
The positioning of the membrane stops external moisture from penetrating into the lining. The inner membrane sits behind the inner-most textile lining and wicks moisture generated by the body into a mid-layer where it is absorbed and transported out through the outer membranes. Having an absorbent mid-layer between two membranes blocks moisture from penetrating the kit from the outside, thus allowing it to wick away moisture from the inside.
Thanks to these functions, fire kit with Parallon keeps the firefighter's body drier and reduces the risk of scalding and burns in extreme situations. The innermost textile layer is not only soft and comfortable but also capable of distributing moisture, significantly speeding up diffusion across the membranes. Wenaas' W112 PBI Max Parallon fire kit offers an unparalleled user experience!
Normal fire heat exposure (0,2 cal/cm2sec). Testing time: 301 seconds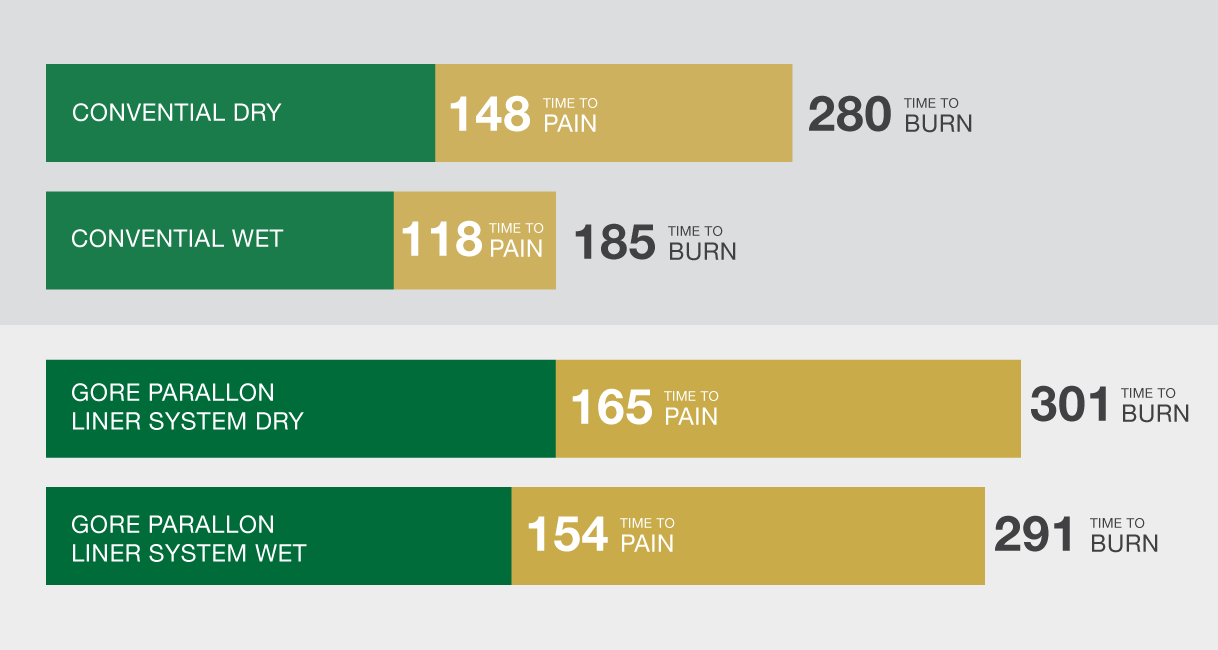 Safe and comfortable in flame-retardant work clothes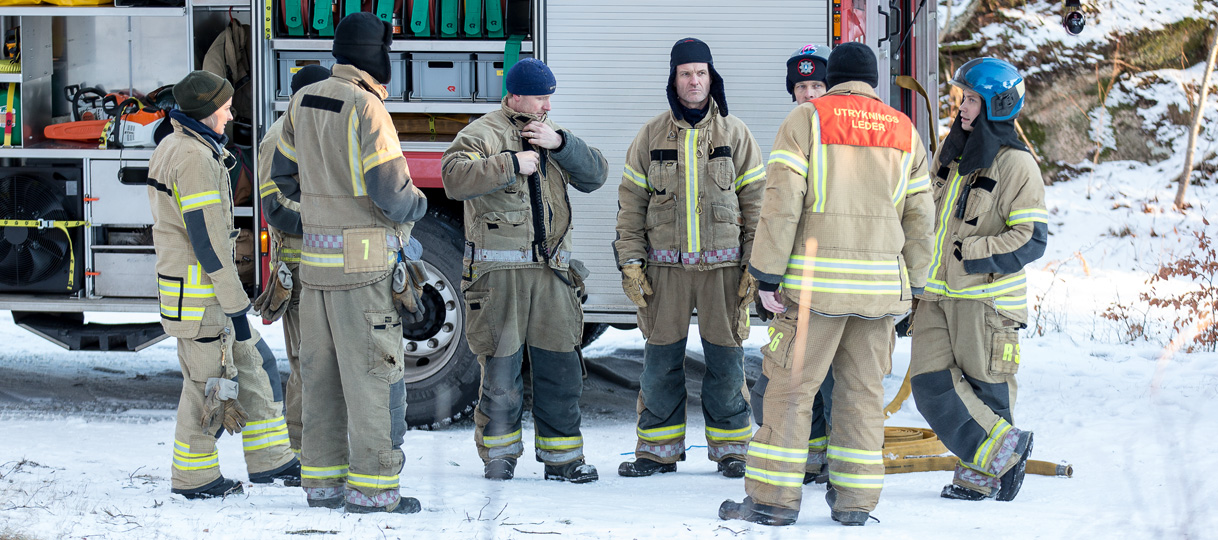 New, specially developed clothing for fire-fighters and rescue personnel
Working closely with the Norwegian Fire Service, Wenaas has developed a new smoke diver suit featuring a modular, detachable pocket system, which can be adapted to match the fire-fighter's needs for communication equipment, for instance. The new suit features five times greater anti-tear resistance than previous versions and is therefore much more durable. The new smoke diver suit also provides protection for the vulnerable area of the throat thanks to a specially designed neck closure system.


Find out more about the W112 Smoke diver suit, PBI Max.


Our fire-fighter gloves feature a cuff that prevents hazardous substances penetrating the skin, provide a high level of protection against cuts, and feature fire-proof silicone coating on the palm section. Find out more about the Fire-fighter glove, Tex Grip 2.0.
Our fire-fighter boots feature an optimal lacing system with a fast locking mechanism, breathable material and protection against chemical agents. Find out more about the Fire-fighter boot, Haix Fire Hero 2.
Our station clothing consists of a perfect combination of trousers, jacket and an intermediate layer – comfortable and practical in everyday work situations, at times when there are no fires to fight. Find out more about station clothing.
Read more about Station clothing
Contact us for information about clothing for fire-fighters and rescue personnel >