Personal protection equipment
Cooperation for safety​​​​​​​
Safety helmets
We offer well-fitting, light and comfortable safety helmets from the market's leading manufacturers,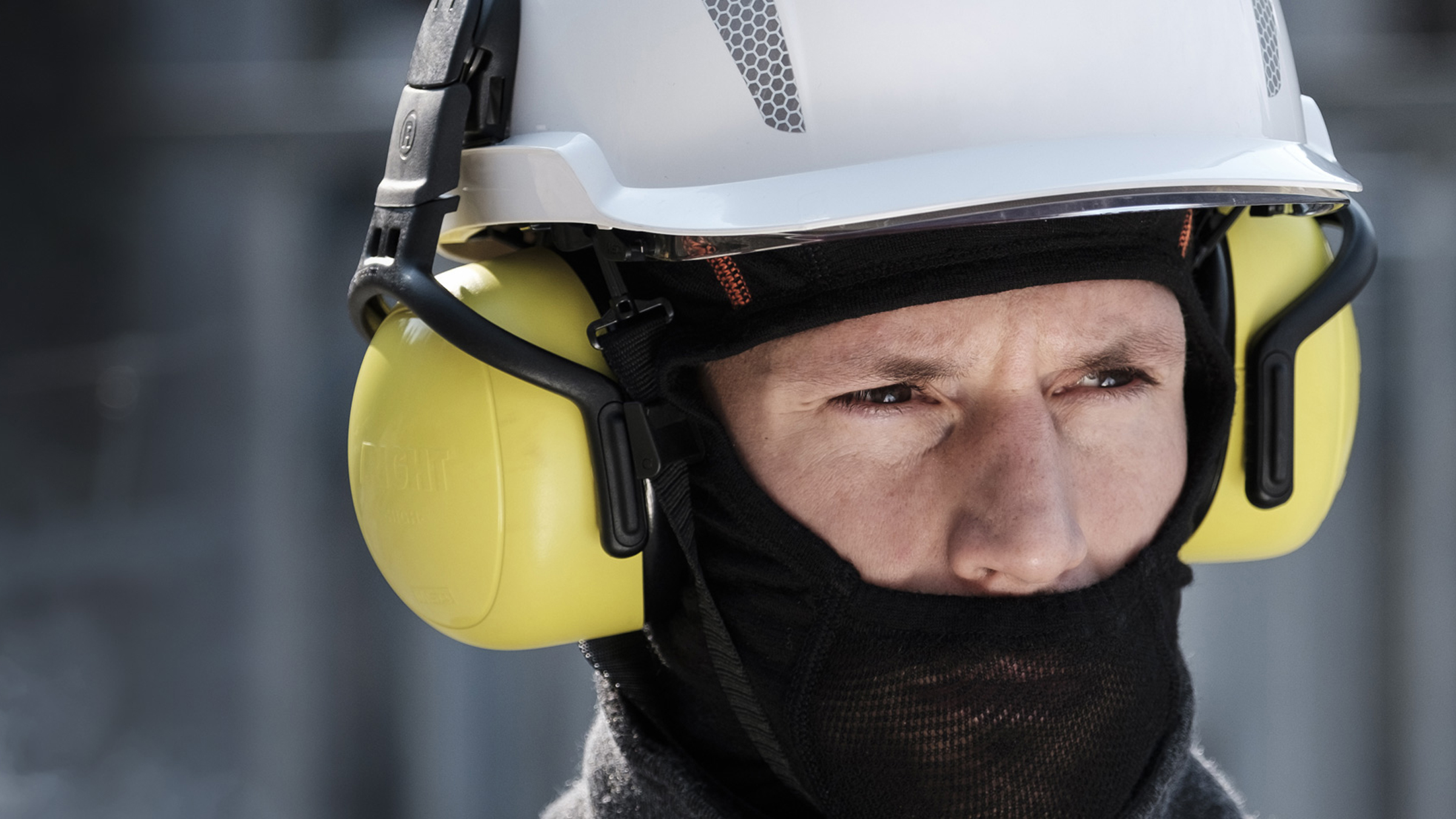 Hearing protection
We offer a wide range of hearing protection and ear defenders capable of ensuring that the recommended noise level is maintained.
Respiratory protective equipment
Airborne pollution in the form of gas, vapour or hazardous particles can damage the lungs and other vital organs and cause the person exposed to develop asthma or allergies.
Respiratory protective equipment and corona
Wenaas sells breathing protection that is designed, certified and approved for industrial use. Our products are intended to protect the user from harmful substances in their respective working environment and surroundings.
Eye protection
Eye protection and safety goggles of different types are a necessity for many professional groups.
Fall protection
Working at heights is the riskiest form of work one can do.
Work light
Wenaas has now expanded the range with Nightstick lamps and work lights
Wenaas supplies protection equipment to users with extreme needs for safety: oil and gas, fire and rescue, construction, power plants and the energy industry.

We always collaborate closely with end users, to be able to understand and meet their demands with complete solutions for workwear and personal protection.
For equipment we do not manufacture ourselves, we are in close cooperation with a number of innovating suppliers, and can deliver total solutions for personal protection equipment products such as:
Safety shoes

Work gloves

Helmets

Fall protection equipment

Flame-retardant workwear
Knowledge and counselling
With our extensive knowledge and experience in the field, we are able to offer advice and counseling concerning e.g.:
Risk assessment concerning work tasks and environment

Identification of solutions and products that will offer adequate protection, and can safely be combined with other protective equipment and workwear

Sufficient training in correct use of equipment

Maintenance and check-ups of personal equipment
User safety is always our highest priority. We are happy to offer our experience, knowledge and solutions, so our clients can do their work – safely and comfortably.