Product is added to basket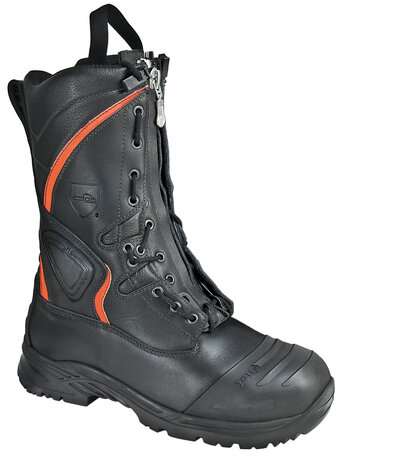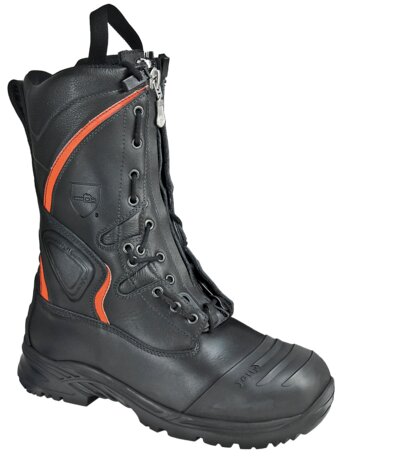 Wenaas
Fire Boot Challenger
metal-free fire boots with a grained leather upper and outer sole made of rubber, lace and Gore-Tex lining. The boots protect against saw and have inside ankle protection. Aluminium toe cap and soft puncutre resistant protection. Outside rubber protection over toe makes the boot very durable.
Color: Black
Classifications
... Show more
Fire Boot Challenger
Technical
- Gore-TEX lining. - Fire chain protection - ankle protection - Metalfree. - Aluminium toe cap. - soft anti-Puncture protection. - toe cap rupper protection. - Removable insole.
Material:
Upper material: Full grain leather. Outer sole: Rubber. Puncture resistant mid-sole: Soft. Linning: Gore-Tex. Protective toe cap: Aluminium.
Classifications
EN 15090 - Footwear for firefighters

EN 17249 - Safety footwear - chain saw

Footwear - Protective toe cap

Footwear - FO Oil resistance outersole

Footwear - E Shock Absorption in heel

Footwear - WRU Water resistance of upper

Footwear - P Perforation resistance

Footwear - HI Heat insulated

Footwear - CI Cold Insulated

Footwear - AN Ankle protection

Footwear - HRO Heat resistant outersole

Classification info

EN ISO 15090:2012: F2A HI3 CI AN SRC, EN ISO 17249:2013, Class 3
Downloads